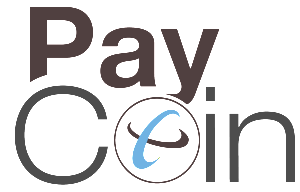 Paycoin - The brave new currency.
Understanding the new PayCoin only takes a few moments, a fast and simple way to make transactions. PayCoin will be introduced to the world on January 2, 2020. With it's release a new feeling of safety in online commerce comes with it. PayCoin may be the stepping stone between consumers and acceptance of crypto-currency. Retailers, and people need a way to make the money happen.
Complex algorithms, and new technology can be hard to keep up with, PayCoin will make crypto currency transactions a snap. Current transaction times for single confirmation seem to average 10 minutes at current date, PayCoin's HybridFlex technology could lower the transaction, or confirmation time, which would be a great benefit to people. Crypto-currency inherits a sense of a higher security in the form of cryptography and perhaps GAWminer's development may lead to a new era of secure online payments.
GAWminers, developers of the PayCoin, have also announced an adoption fund. Online shopping, and services have definitely become more popular in the course of time. Crypto-currency could be the next wave in marketplace. The widespread use of e-currency should easily improve marketplace visibility make PayCoin more common place in the market, and also be an asset in terms of payment. The feeling of having secure and speedy currency will propagate itself, right down to your wallet. Of course this does not seriously undermine any form of bit currency on the market already. GAWminer's and the PayCoin might simply improve visibility of crypto-currency and today's world.
Online shopping, and services have definitely become more popular in the course of time. There is also some information on a "HyPass" card which will be offered by GAWminers, for use with the PayCoin. Products available once solely on the internet, and stores may be within better grasp with PayCoin. Offering better security and speed of these transactions is just one of the major benefits of the upcoming coin.
The acceptance of crypto-currency will take time as most things do. At that time all a consumer has to do is purchase the PayCoin and quickly they will understand the benefits of using this new online currency.
There exists a barrier on the internet where you cannot physically exchange cash for goods, and this is where PayCoin will fit in. Major retailers have set up online websites where you can shop and offer various ways to pay. Also there are marketplaces where people can auction, buy, and sell goods online. PayCoin should allow itself for these transactions to occur by using itself as the medium of payment.
I believe that the security of transactions and speed of transactions will be increased, as in the case of LiteCoin to BitCoin. The marketing seems to be in force at this time, with several articles up-coming. CNN, and the Wall Street Journal have been named.
Seeing the past success of BitCoin at market, and also LiteCoin. I can only speculate PayCoin may perhaps have a bright future ahead of it. The crypto-currency world seems to be full of coins, but I suppose once people catch on to the ease and security of online payments via crypto-currency, PayCoin could quite simply be the new house-hold name in terms of online currency and payments.