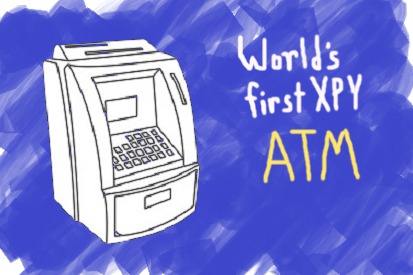 Paycoins.biz:
Launched this February 2015, Paycoin Cares is a Financial Empowerment Network whose goal is to transform people's lives all across the globe using Paycoin digital currency.
Paycoin Cares is a non-profit organization that stems off of the PayCoin Foundation, the head organization for Paycoin. The PayCoin Foundation organizes its tasks between two branches, Paycoin Cares and Team Paycoin. Paycoin Cares works right alongside with Team Paycoin.
At the heart of Paycoin Cares is a distinct passion for humanitarian issues and the belief that Paycoin can solve them in a very unique way.
Adam Matlack, President of the PayCoin Foundation:
"We want to create opportunities for the PayCoin Community to empower people around the globe through the benefits and use of PayCoin. The unique features that crypto-currencies provide open the door for a new future and a world of possibilities to make a difference in lives that desperately need change; people that need someone to see their problem and provide a sustainable solution. We are excited to be a part of a movement that can meet those needs…"
Remittance fees: a global issue
Paycoin Cares is currently working to develop the world's first Paycoin (XPY) ATM,  called "PAYTM". Once these PAYTMs are created, they will be used to tackle one of the biggest global issues: bank remittance fees.
Imagine you are a foreign worker and you must live away from family to earn an income. You send the money you work for to your family but you pay 20% for banking fees. This is the average cost to send money overseas and it is a huge burden for millions of people who send money to their families. This is a huge business for banks, as $500 billion dollars are transferred to different countries annually.
If you are not in this situation you may have never heard about this issue before. What most people are probably even more oblivious to is the scale of the problem. According to Adam Matlack, "half of the world is unable to participate in the modern global economy." But he and his team wants to change that!
Solution: the paytm remittance project
Building the first PAYTM is part of something much bigger for Paycoin Cares. Not only are they developing the world's first XPY ATM, they have come up with a creative solution to global remittance fees- the PAYTM Remittance Project.
The goal of the PAYTM Remittance Project is to drastically cut these remittance fees by placing PAYTMs around the world, in countries that need it the most. The first of these locations will be southern Africa. These PAYTMs will allow individuals to send more money to loved ones or save enough money to possibly start a business, transcend out of poverty, or get access to healthcare.
PHASE 1. Project Funding by Raising Awareness
Paycoin Cares plans to generate funding for the PAYTM Remittance Project by sharing a Zimbabwe man's story. A group from Team PayCoin will travel to Africa to help tell the man's story and how it costs him almost 50% in fees to send money to his family in Zimbabwe.
PHASE 2. Finalize and Deploy Paytms
Currently, Paycoin Cares is at work researching the optimal locations to install the first Paycoin ATMs. Their goal is to make the biggest impact as possible! Once they have generated funding and located the optimal regions, they will begin the installation of PAYTMs.
After phases 1 and 2 are complete, Paycoin Cares plans to add more countries to the network.
Other humanitarian projects 
Reaching the Un-Banked 
Another global issue is the high cost of banking fees that prevent millions of people from keeping money in banks. Adam Matlack wants to solve this problem and help others to start earning up to 4% by using Paycoin.
Clean Water Projects
Clean water is also on Paycoin Cares to do list. Adam says he and his team will support the drilling of water wells to provide clean water to areas of the world that lack this fundamental resource.
Humanitarian and paycoin innovator
Adam Matlack, who resides in Houston, Texas, is undoubtedly a digital currency enthusiast. However, his vision for digital currency goes far beyond ROIs. Adam not only sees digital currency's potential but how it can positively shape the world. He wants to take digital currency to places of the world that are not even part of mainstream technology and modern banking. His concept- Investing in the growth of humankind while simultaneously providing growth for digital currency is ingenious and ambitious!
"We at Paycoin Cares refuse to sit idly by and watch as half of the world is unable to participate in the modern global economy. Through the use of partnerships and innovative teams we hope to create a decentralized personal empowerment network that empowers people to take control of their financial destiny and in doing so dramatically improve their lives."
We have just highlighted the first Paycoin Cares project, but it is just one of the many Team Paycoin projects being worked on at the moment. There are many more projects to come, so stay tuned to find out about new projects that will soon be released from Team Paycoin.
Visit Paycoin Cares if you would like to learn more about the organization or its first project in Africa to install XPY ATMs.
Also, read about the Paycoin.com Relaunch to find out about The PayCoin Foundation's take-over of Paycoin.com and Paycoin's growth and development.
Natalie Johnson
Paycoins.biz
---
COMMENTARY:
Developments are still in the works for Paycoin to function in all financial transactions, and even then, adoption by mainstream society will take time. It is remarkable, though to see that less technologically advanced regions could actually start adopting digital currency on a mass scale before more advanced countries.
Kudos to the Paycoin Foundation!
 Do you think projects like the Paytm Remittance Project will help Paycoin rise in value?