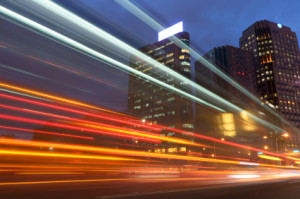 As of now, Paycoin has only been launched for one week and it has already broken into major ground. The speed at which Paycoin is moving is phenomenal. There is no room for doubt - Paycoin will go down in history for having the best launch by far, of any other coin. Paycoin is not only changing the face of currency, but how the world exchanges money.
Down to the latest announcement…
Paycoin has Teamed up with GoCoin!
One of the first of many partnerships lined up this coming year (2015) is with GoCoin.
GoCoin is a Merchant Gateway that Paycoin is now added to. What does this mean for you? Now, you will be able to make purchases from 10,000+ merchants worldwide. You can now shop with Paycoin at Overstock, Square, and Tiger Direct, to name a few.
It gets better….
Now Use Paycoin to Buy Gift Cards !!
This partnership offers a little something more than just Paycoin adoption. See, GoCoin has recently paired with Egifter,  a major retailer of e gift cards. So now, you can buy gift cards using Paycoin from practically any major store in the world.
---
Ready to Join the Paycoin Movement?
It's easy for anyone to start accepting Paycoin!
If you are a merchant and you would like to start accepting Paycoin, one of the easiest ways is with GoCoin. Join the movement! Paycoin is quickly gaining momentum and changing the world as we know it. All merchants should carefully consider taking this step not only to ensure they keep up with consumer demands but to further themselves with the latest innovations Paycoin offers.
You can learn more about Paycoin innnovations here  and here.
Join GoCoin to Accept Paycoin!
It is super easy to join GoCoin if you are a merchant and want to accept Paycoin.
AND…….. it installs seamlessly and easily into all major online ecommerce platforms ( i.e. Shopify, Magento, WooCommerce, etc.) !
Merchants sign up here!
Wow… This is some exciting news for Paycoin. The full extent of this latest announcement is this partnership will give over 250,000 stores compatibility with Paycoin (XPY) in the blink of an eye. The news almost could not be greater. We have all been anxiously hoping to hear something like this about Paycoin and its' forming partnerships. I can't wait to see what the next big Paycoin announcement will be!
Check out this full official announcement here 
---
Author: Natalie Johnson
Date: 12/20/14
© Copyright: 2015
Copyright Notice: You do not have permission to use this article UNLESS you link back to this page or website: http://Paycoins.biz
---
What do you think about the latest announcement? Do you think this partnership is enough to get Paycoin off the ground sooner? Leave your comments and ideas on Paycoin!